About Doug Stewart
A Brief Biography
Doug Stewart is the "National Certificated Flight Instructor of the Year for 2004". A twelve-time Master Certified Flight Instructor, Gold Seal Instructor, and Designated Pilot Examiner, he is based at the Columbia County Airport (1B1) in Hudson, NY.
Prior to starting DSFI, Inc. he was the chief flight instructor for Berkshire Aviation Enterprises, where he had instructed since July 1991. Both the Windsor Locks Flight Standards District Office, and the New England Regional Office of the FAA have recognized him as the "Flight Instructor of the Year".
At the time of this writing he had logged over 13,000 hours of dual instruction given, with over 5,700 hours of that being instrument instruction. This instruction has been given in aircraft as simple as the J-3 Cub, and as complex as the Cessna C10T Silver Eagle.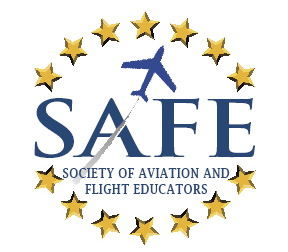 Not all of his flying has been instructional in nature. He flew a PA46-350P (Piper Mirage) for the Serenity Hill Corporation for three years, and a Navajo Panther as well as a T182T Skylane on a part-time basis, for VanZon International, Inc.
Aviation is not only Doug's vocation, but his avocation as well. It is a consuming passion in his life. Much of his "time off" is spent flying.
When not flying, he is still deeply involved with aviation education. For many years he wrote the monthly safety/training column called "The Vintage Instructor" (he insists this has nothing to do with his grey hair) that appeaeds in "Vintage Airplane" magazine. His articles appear in SAFE The Magazine, and he is a frequent contributor to the FAA SAFETY BRIEF. He  also serves as a FAASTeam Representative for both the Windsor Locks and Albany FSDOs.
He writes, produces and presents numerous safety seminars for the FAA "Wings" program. One of his safety seminars, "Flying the NY VFR Corridor", earned him recognition as "Safety Counselor of the Year" in 2001 by the Windsor Locks Flight Standards District Office (FSDO). His seminars have been presented to SRO audiences from coast to coast and border to border. He also serves on numerous FAA/Industry committees, including the General Aviation Joint Steering Committee (GAJSC) and the Airman Certification Standards ARAC Work Group.
As a Founding and Charter member, Doug is also deeply involved with the Society of Aviation and Flight Educators (SAFE).  He retired as their first Executive Director so that he could devote more time to his true love… flight instruction.
Of all these things, Doug is first and foremost, a flight instructor. He cheerfully and enthusiastically shares his love and passion for aviation with all he comes in contact with. Underlyling this joy of flight is the deep rooted understanding that safety is of paramount importance. Safety of flight is the root of his instruction. The spirituality of flight is the heart of his instruction. Whether it be in the cockpit, the classroom or the lecture hall, come share his passion for flight.